Our trainers Babsi and Tobi motivate you to do a short workout every day with 150 different exercises and detailed explanations.
We have worked out a full body workout for you and made sure that you can set the difficulty and the number of cycle repetitions as you like. Your training plan consists of a warm-up phase, a cycle and a cooling phase. The goal is to activate fat burning and promote your quality of life.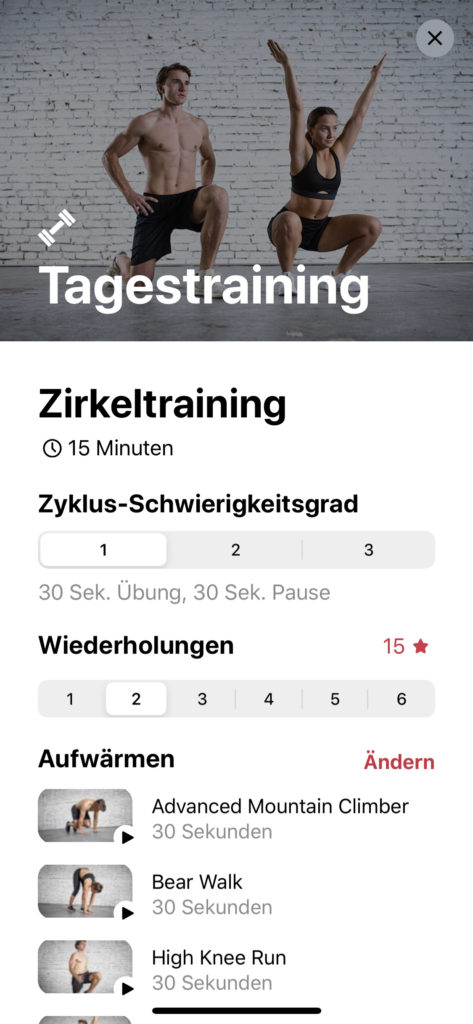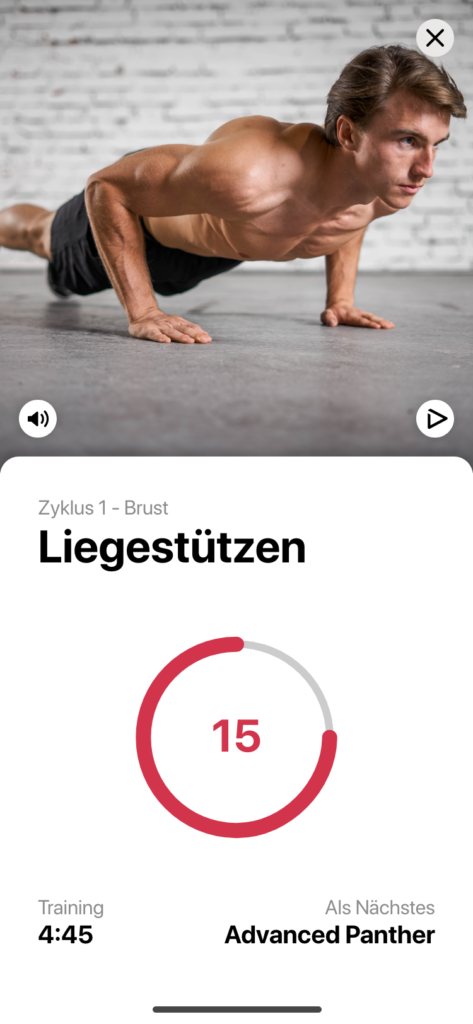 There is also the possibility to configure the training yourself. If you are new to an exercise, you can watch a video with detailed instructions on how to do it beforehand.
Listen to your body and adapt your exercises to your fitness. We wish you every success in training and look forward to hearing from you soon!